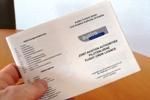 Usually the level reached during the examination will be entered in the license by the respective Aviation Authorithy. For Austrian Licenses this is Austro Control.
The LP Examiner can perform a manual entry in the license if the test is positive and the language level remains the same or below! This applies only to Austrian Licenses!
Currently Austro Control also accepts a manual entry for the renewal of expired authorizations if they are entered in the license. The renewal of expired entries that have not been transferred to the current license (e.g. entry was made in the previous license) must be carried out by the authority.
A qualified LPE can carry out the extension of the language proficiency endorsement can within the 3 months prior to the expiry of its validity.