Formally, the language proficiency test is not subject to any prerequisites. This means that - regardless of his pilot ratings - anyone may go in for the language test and have the result certified.
Due to the the fact that special questions (ICAO spelling alphabet, reading back of clearances, aviation-related vocabulary) are asked, I do not recommend making the test prior to having a radio certificate. Even excellent native English speakers might not be in the position to answer certain questions without prior knowledge and would thus be rated below their respective level of knowledge.

For certain license categories and authorizations, and in accordance with Annex 1 (Personnel Licensing), the International Civil Aviation Organization (ICAO) requires to prove that the mastering of languages used in air traffic are adequately controlled / examined . This is essential for situations that cannot be described by exclusively using standard phraseology.
The ICAO Language Proficiency Test (LP-Test) is used to determine a pilot's linguistic ability to communicate correctly in the language he uses when flying. The evaluation takes place in so-called "levels" between 1 (worst value) and 6 (best value). The minimum requirement for radio communication in English is Level 4. All ratings below 4 mean that the pilot has failed the test.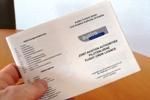 Usually the level reached during the examination will be entered in the license by the respective Aviation Authorithy. For Austrian Licenses this is Austro Control.
The LP Examiner can perform a manual entry in the license if the test is positive and the language level remains the same or below! This applies only to Austrian Licenses!
Currently Austro Control also accepts a manual entry for the renewal of expired authorizations if they are entered in the license. The renewal of expired entries that have not been transferred to the current license (e.g. entry was made in the previous license) must be carried out by the authority.
A qualified LPE can carry out the extension of the language proficiency endorsement can within the 3 months prior to the expiry of its validity.